A Holiday Message from Ron Faris, CEO of Ocwen
December 28, 2016
Dear Homeowner,
On behalf of Ocwen employees worldwide, I'd like to wish you and your loved ones a happy holiday season and prosperous 2017. Our mission is to help make the dream of homeownership a sustainable reality for Americans from all walks of life. We are proud of the role we play in providing the families we serve with the means to stay current on their mortgages through a wide range of responsible financing options – from sustainable loan modifications to cost-saving home refinancing and reverse mortgage solutions.
In 2016, we continued to proactively reach out to help many of you find better options to afford your homes. Working with leading community-based organizations in areas where homeowners are still struggling from the lingering effects of the housing crisis, Ocwen has helped thousands of families obtain loan modifications that allowed them to remain in their homes. Since 2008, Ocwen has completed more than 700,000 loan modifications nationwide.
This year, Homeward Residential, our lending subsidiary, helped thousands of Ocwen customers refinance into lower interest rates and better terms. As a result, our customers have saved on average $2701 per month through our refinancing solutions. We also provided education and support to senior homeowners who wanted to learn more about reverse mortgages. Our subsidiary, Liberty Home Equity Solutions, is proud to have educated more than 80,000 homeowners and their families over the past 12 months.
In 2016, we also continued to affirm our commitment to diversity. Our customers represent a wide range of demographic and geographic profiles. To serve our customer base better, we have made diversity in our workforce a business imperative for Ocwen. Recently, our Board Chair, Phyllis Caldwell, talked about Ocwen's commitment to diversity and inclusion and shared her own personal story in an article featured in a leading mortgage industry publication. I invite you to take a moment to read the article.
At Ocwen, all of us are proud of the things we have accomplished this year on behalf of our homeowners. We look forward to continuing to serve you in 2017.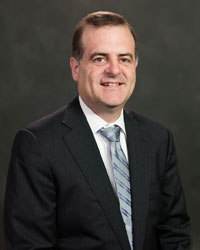 Ron Faris
President and CEO